Are you looking for an ambient light to light up your night?✨Introducing, The LED Cute Cat Atmosphere Light!It can not only light up your night but also your table!
The built in LED of this night light emits a soft and warm glow that createts a cosy feeling ,whilst soothing your eyes and not bothering others with too a harsh light. Depending on the strength of light you need,this night light aids rest and relaxation, also providing a reading light.
This night light emits a comfortable and delicate light, which as well as not leaving you in the dark, will comfort a babywaking during the night, without dazzling.
This perfectly round night light, contains anadorable kitten, which draws the eye and causes you to feel calm,whilst the adjustable light ensures you are in control of the perfect night light intensity.
This novelty night light can be used in your home,be that in your bedroom or living room,as well as in a commercial setting too, like a shop,hotel,library or your cafe:as the perfect talking piece and ideal atmosphere enhancer.
You can aslo connect Bluetooth speakers to play music.A high-fidelity sound quality speaker allows you to enjoy wonderful music.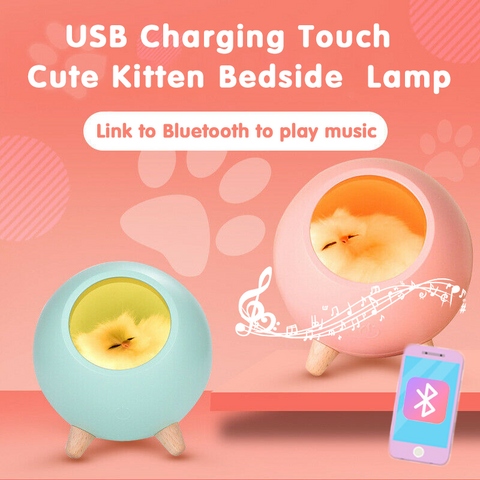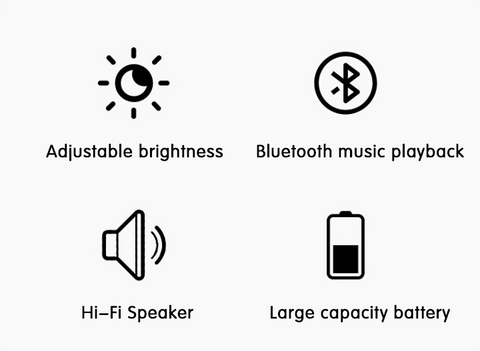 Tips:The pet inside is removable.If you like, you can take it out and turn it into a storage box for anything you cherish.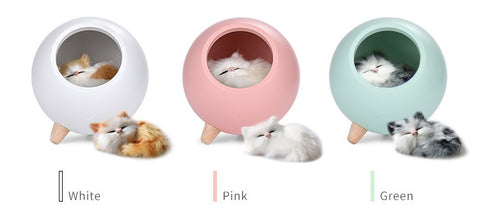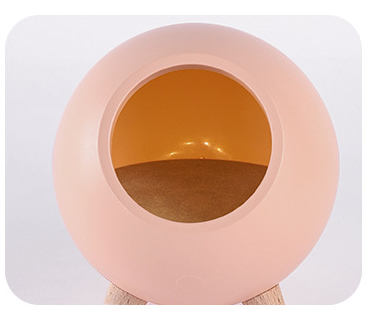 ⭐SPECIFICATION⭐
Material: ABS, Wood, Magnet
Color: White, Green, Pink, Purple, Yellow(Optional)
Style:CAT,HAMSTER,CAT(Bluetooth Speaker)
Battery: Built-In Lithium Battery 1200mAh
Input Voltage: 5V
Input Current: 1000mA
Product Power: 1.2W
Function: Night Light, Ambient Light
Weight: Approx. 326g / 11.5oz
Height: Approx. 14.3cm / 5.6in
Diameter: Approx. 13cm / 5.1in